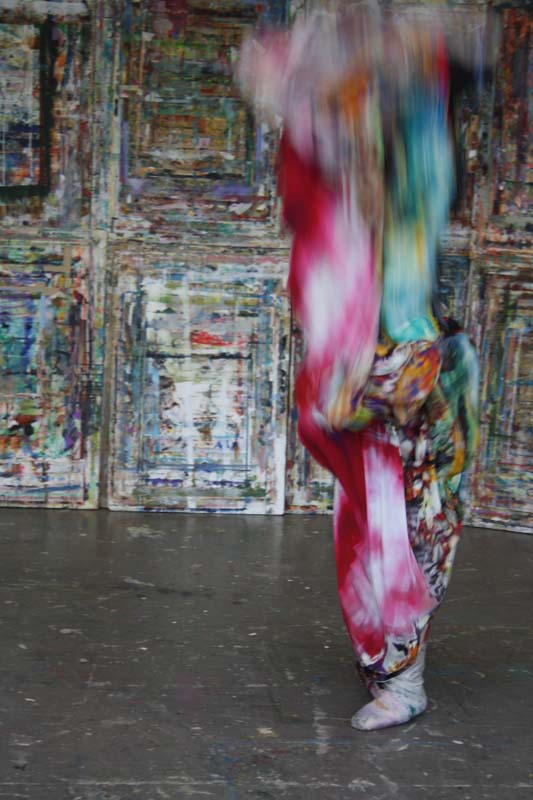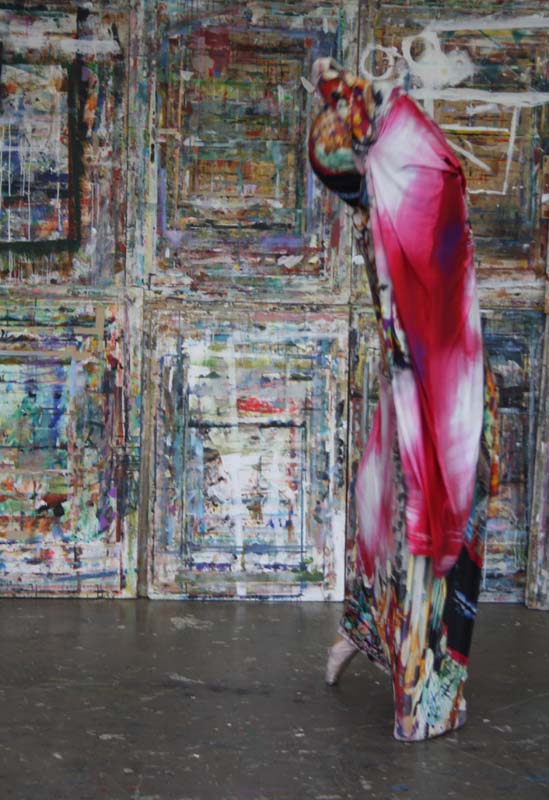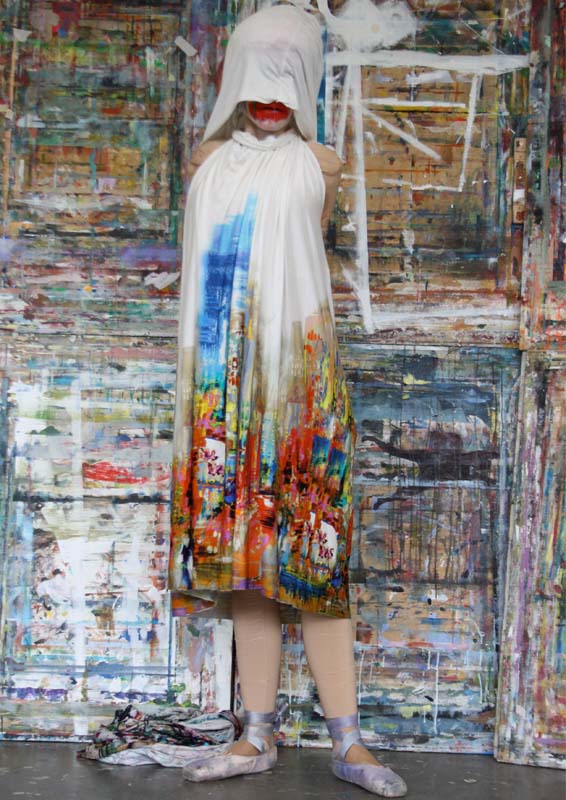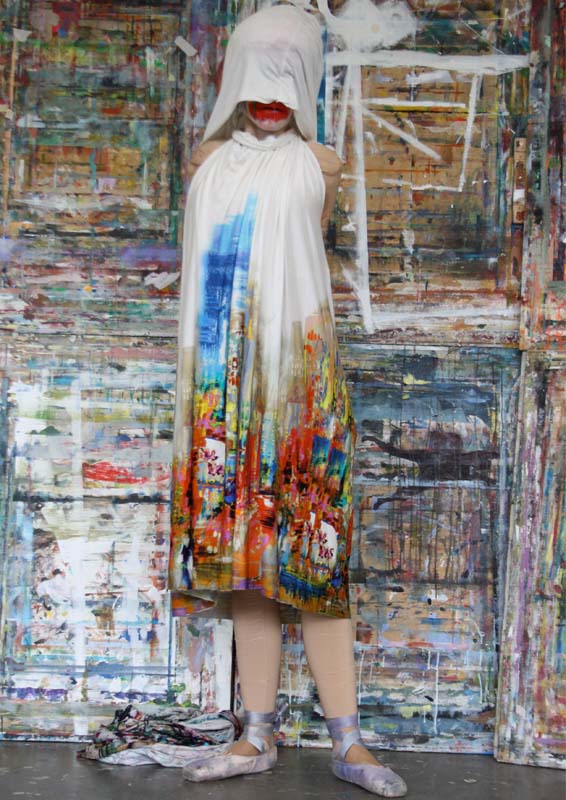 "HOW IS YOUR COSTUME AGENTIVE?"
I am telling stories with garments, materials, textures, structures, surfaces (also the skin and bones) and hidden thoughts of logical, analytical and psychological signs and symbols with an objective to create non-gender creatures of the human being and its borders.
Julia Simmen's fascination of costumes and art started at the age of 11 while watching a parade of the Cirque du Soleil on TV. More than 10 years later she started to study costume design at the HAW University of Applied Sciences Hamburg and while there she realised that she is also a storyteller, researcher and is addicted to materials and its environment (scenography).
Since 2015, Julia has mostly worked in different functions of costume and stage departments for theatres, opera, musical and ballet production or music videos all over Germany.
The Melancholia is quite distraught … almost uncurbable, just by existing. Extraordinarily full of deepness, creativity, looking for peace of mind and passion. But it is moving from the ground of the existence of the human life to a sad fortune, living in a fissure of the real world between loneliness, wistfulness and sorrow. It is like taking in air to breathe that is purely melancholic.
You seeing the artist hidden by his own created cocoon, like a spider's web woven by his self-doubt, madness and loneliness but also trying to peel out of it to no avail. Its sorrow and suffer are its castle. 
The idea of this created character is based on a saying by Robert Ezra Park which said:
"Our faces are living masks, which reflect, to be sure, the changing emotions of our inner lives, but tend more and more to conform to the type that we are seeking to impersonate. (…) In a sense, and in so far as this mask represents the conception we have formed of ourselves (…) – this mask is our truer self, the self we would like to be."
GENERAL CREDITS
Julia Simmen, MELANCHOLIA, 2014
Costume and set design, concept & realisation: Julia Simmen
Video: Jakob Engel
Video editing 2:00min version: Julia Simmen
Make – Up:  Julia Simmen
Photographer: Julia Simmen
Performers: Rabea Lübbe​, Sebastian Moske
01
Julia Simmen, Melancholia #1, 2014
Performer: Rabea Lübbe
Foto: Julia Simmen
02
Julia Simmen, Melancholia #2, 2014
Performer: Rabea Lübbe
Foto: Julia Simmen
03
Julia Simmen, Melancholia #3, 2014
Performer: Rabea Lübbe
Foto: Julia Simmen
04
Julia Simmen, Melancholia #4, 2014
Performer: Rabea Lübbe
Foto: Julia Simmen
05
Julia Simmen, Melancholia #5, 2014
Performer: Rabea Lübbe
Foto: Julia Simmen
06
Julia Simmen, Melancholia, 2020, video, 2:00

BACK 

HOME

BACK 

HOME