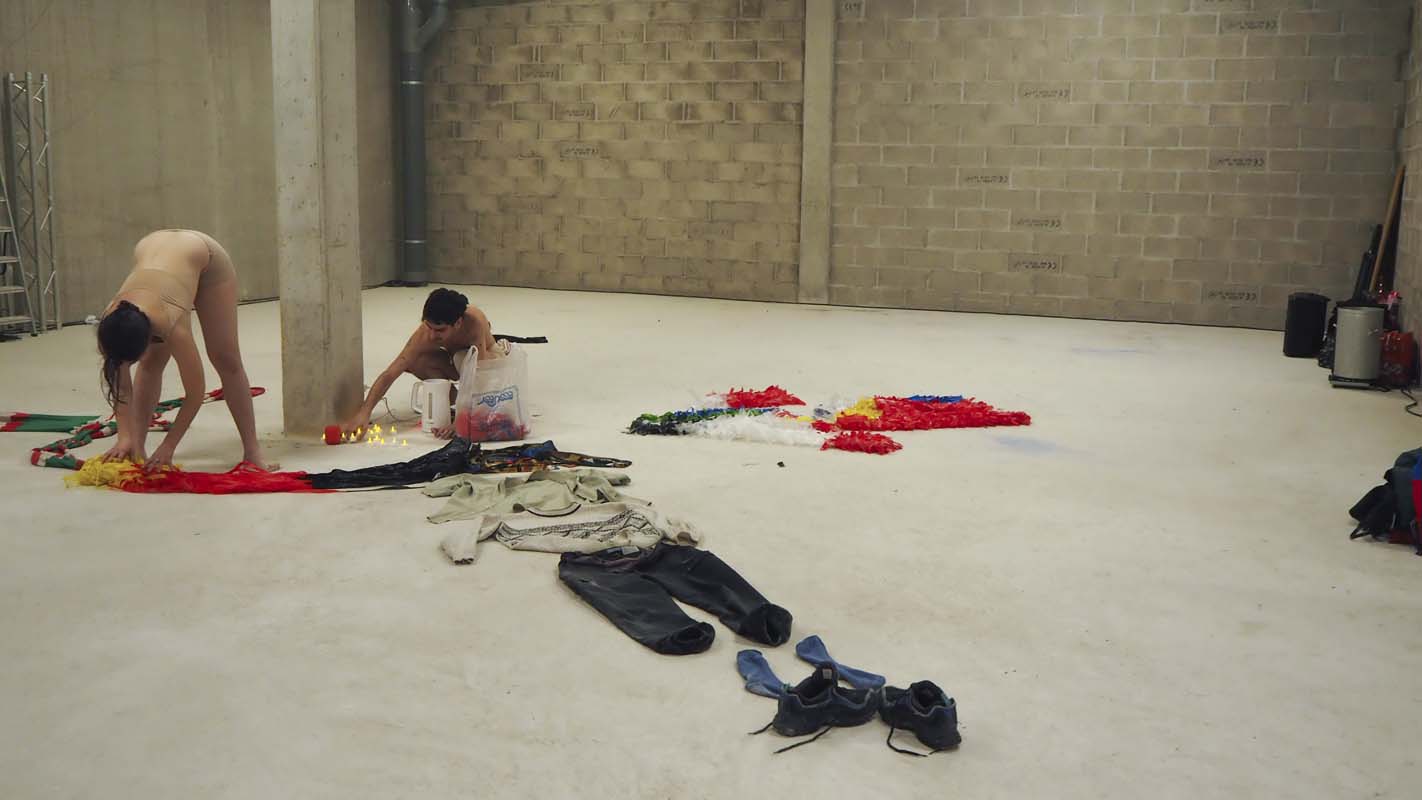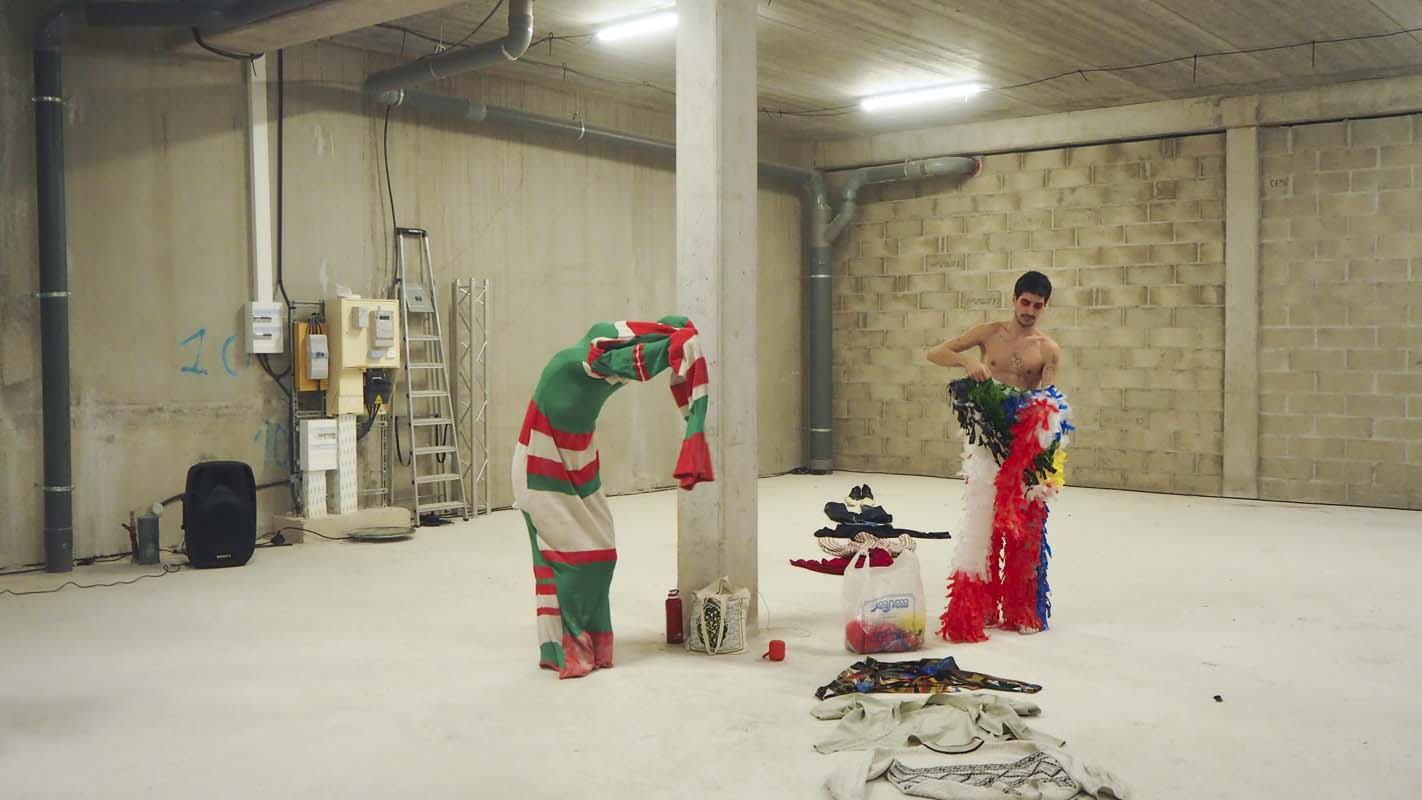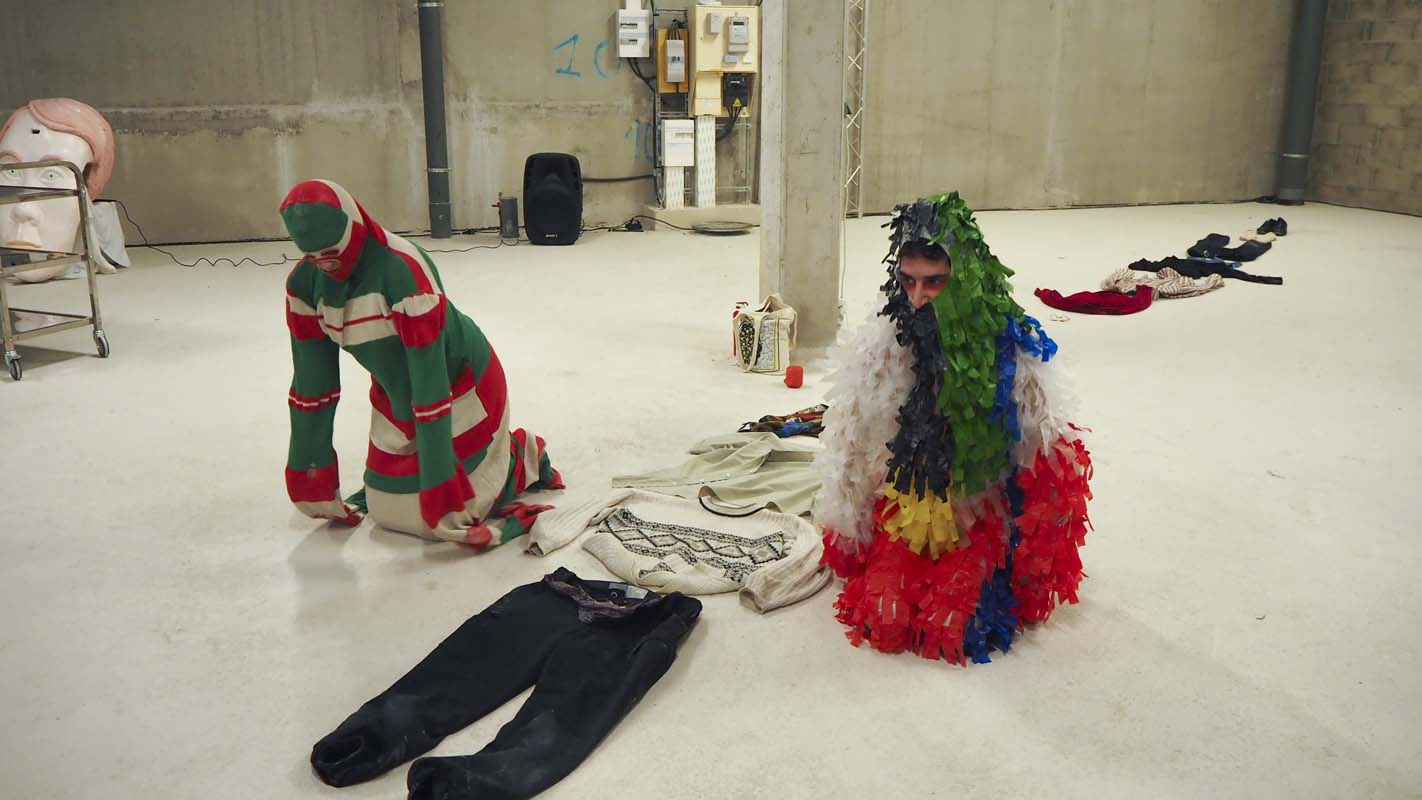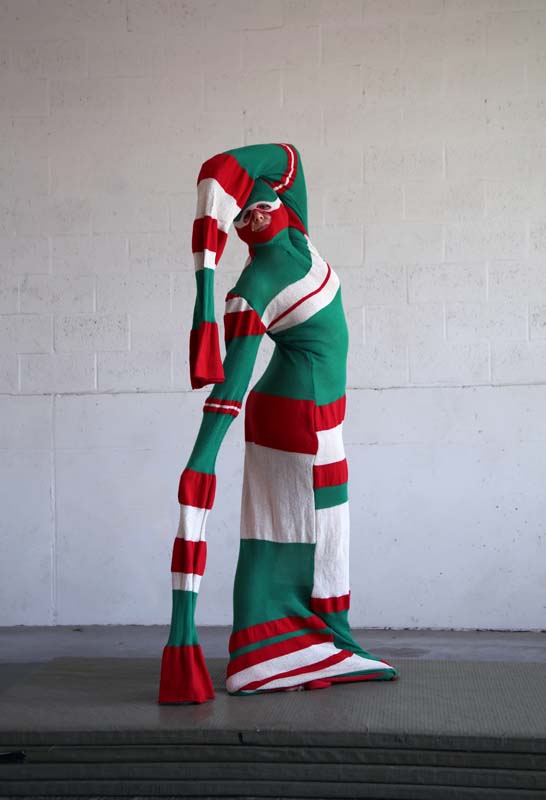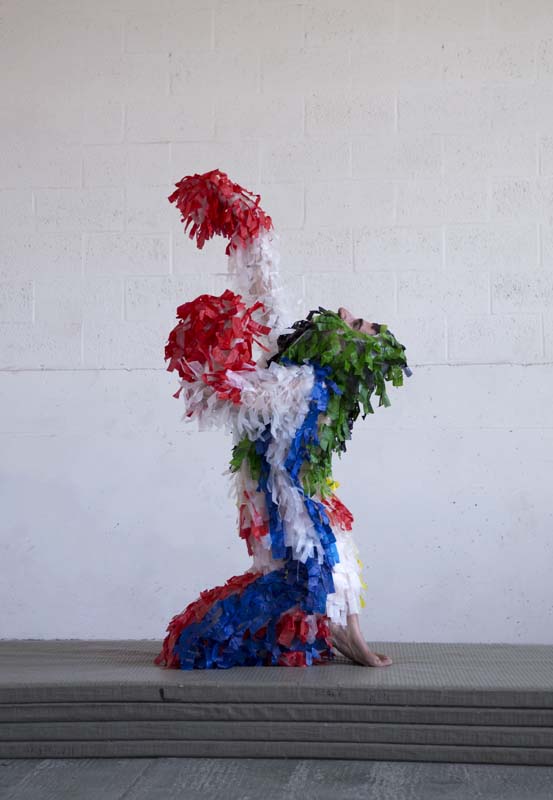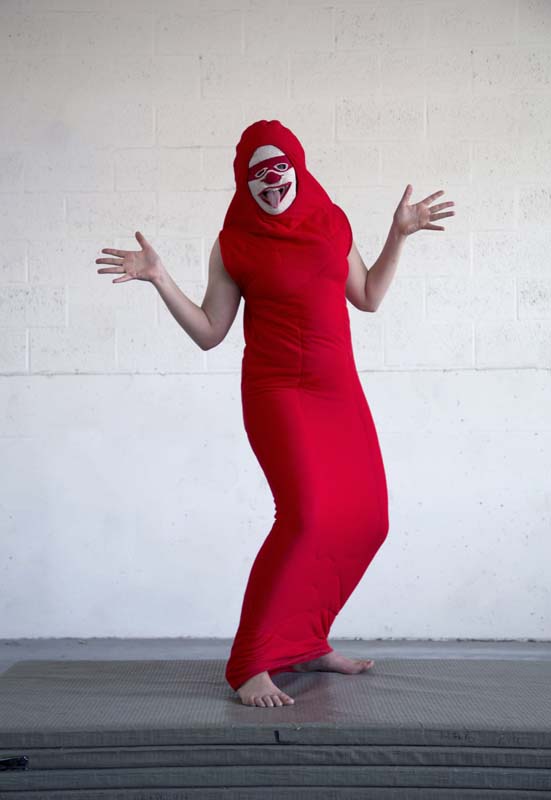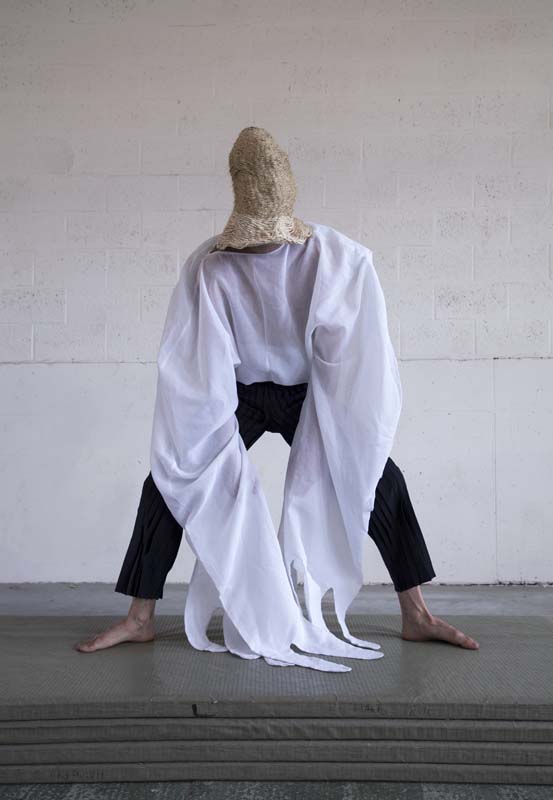 DARIUS DOLATYARI-DOLATDOUST
Website / Social Media: www.instagram.com/dariusdolatyari
"HOW IS YOUR COSTUME AGENTIVE?"
I believe that we embody heritage, that the past still maintains a part in our daily movement, appearing unconsciously.
If "the costume is the first dance", as François Chaignaud said, the costume can be this transmission link, able to dance in dialogue with history, small or big, creating the potentiality of dancing in the past.
The costume has this faculty of being able to dissolve the body of the dancer, to change it, to modify it. A new reality exists and a fictional body emerges.
Darius Dolatyari-Dolatdoust is an artist, performer and designer. He is French, with Iranian, Polish and German roots. After studying Fashion Design, Graphic Design, and Sculpture, Darius-Robin is currently studying dance, performance and choreography in Brussels. Throughout all those different studies, he has developed a graphic sense, a quality for designing and has been building research on the body in movement.
To put on his costumes and artwork is to dialogue with history, big or small; it is to dance in the past. I create them to speak of rituals of life and death and to re-understand borders: his identity, his territory. 
This performance is danced and performed with Maureen Béguin, www.maureenbeguin.com
Wearing the Dead is a work in which both costume and body wears heritage. Where the costume produces its own dance. In this performance, the costume is a journey, a bridge between a culture that I inherited and fantasise about: Iran. I can't visit Iran, because if I go there, I will be obliged to do a military training.
The costumes are inspired by the vibrations of traditional Iranian songs and the Iranian exhibition in Le Louvre. I created these costumes like a second skin to be worn to understand how we build an identity: Inspired by the past but still present in our current life, created this impossible dialogue, activating the choreography of memory. Wearing these costumes is a way for me to be part of a shared history, re-embodying a living memory that isn't mine but that still lies in me.
The costume triggers movement. By its nature, its design, the costume itself is the creator of movement. The dramaturgy build itself in a ritual: To undress, dressing and wearing the costumes, to embody stories/history through a choreography, coming back to the naked self, meditating and drinking tea—it's a trip, a journey that I want to share.
Wearing my costumes is a way to reincarnate my Iranian origins. Two things connect me to them: the customs and the food that my father transmitted to me and my brothers. It's our only cultural inheritance. As for his mother tongue, he buried it, forgot it; it was the only way to be integrated. The only custom that took place at home was the Iranian New Year, which happened in the first days of spring, called Nowrouz. To honor the new year, a table, becoming an altar, must receive symbols. These symbols are seven objects starting with the letter "S". They are different objects and foods from the daily life of Iranian culture and they take on a strong symbolic meaning for Nowrouz: Sib (the apple) is the knowledge, Senjed (mountain ash) means abundance, Serkeh (vinegar) calls for rebirth, Samanou (sweet wheat dough) symbolises spring, Sir (garlic) brings health, Sumaq (a spice) gives patience, Sékeh (a gold or silver coin) brings wealth to the household. Like these symbols, my costumes refer to this custom. To wear them is to reconnect with a culture that is out of my reach, it is to dance in the past, to embody memories of my family through bodies and costumes.
01
Darius-Robin Dolatyari-Dolatdoust, Wearing the Dead, 2019, costume
Performers: Darius-Robin Dolatyari-Dolatdoust, Maureen Béguin
Curator: Jeune Création
Foto: Manon Raoul
02
Darius-Robin Dolatyari-Dolatdoust, Wearing the Dead, 2019, costume
Performers: Darius-Robin Dolatyari-Dolatdoust, Maureen Béguin
Curator: Jeune Création
Foto: Manon Raoul
03
Darius-Robin Dolatyari-Dolatdoust, Wearing the Dead, 2019, costume
Performers: Darius-Robin Dolatyari-Dolatdoust, Maureen Béguin
Curator: Jeune Création
Foto: Manon Raoul
04
This costume represents the Iranian flag and wearing its colors is a way of belonging, to a group of people, to a country.
Darius-Robin Dolatyari-Dolatdoust, Wearing the Dead—Costume 1 (Iran), 2019, costume, hand-knitted
Performer: Maureen Béguin
Foto: Romy Berger 2020
05
This costume is a mix between all my roots, German, Polish, French and Iranian. It makes noises as would be the meeting of all these cultures and stories.
Darius-Robin Dolatyari-Dolatdoust, Wearing the Dead—Costume 2 (Flag), 2019, costume, plastic fabric painted with acrylic
Performer: Darius-Robin Dolatyari-Dolatdoust
Foto: Romy Berger 2020
06
This costume is like a candle, powerful and fragile. A gift of light, smiling to the shadows.
Darius-Robin Dolatyari-Dolatdoust, Wearing the Dead—Costume 5 (Fire), 2019, costume, hand knitted mask, quilted woolen piece
Performer: Maureen Béguin
Foto: Romy Berger 2020
07
This costume represents death as a memory gap that must be filled, revived, reactivated.
Darius-Robin Dolatyari-Dolatdoust, Wearing the Dead—Costume 6 (Death), 2019, costume, hand knitted mask, quilted fabric piece
Performer: Darius-Robin Dolatyari-Dolatdoust
Foto: Romy Berger 2020
08
This costume reminds us that our deaths lives in us, they exist in our memories and they visit us by apparitions or thoughts.
Darius-Robin Dolatyari-Dolatdoust, Wearing the Dead—Costume 8 (Angel), 2019, costume, basketwork mask, cotton veil top, flexible fabric pants
Performer: Darius-Robin Dolatyari-Dolatdoust
Foto: Romy Berger 2020
09
Darius-Robin Dolatyari-Dolatdoust, Wearing the Dead, 2020, video, 7:22
Directer and Choreographer : Darius-Robin Dolatyari-Dolatdoust
Performers : Darius-Robin Dolatyari-Dolatdoust, Maureen Béguin
DOP: Roméo Lefèvre
Editor: Maureen Béguin
Music: Hamid Reza Samadi
Assistant: Joan Arki Langevin
BACK 

HOME

BACK 

HOME