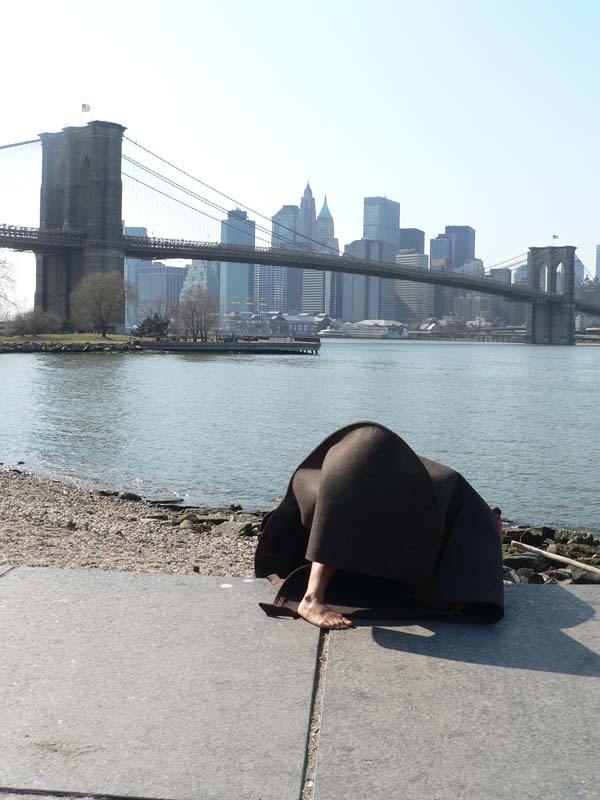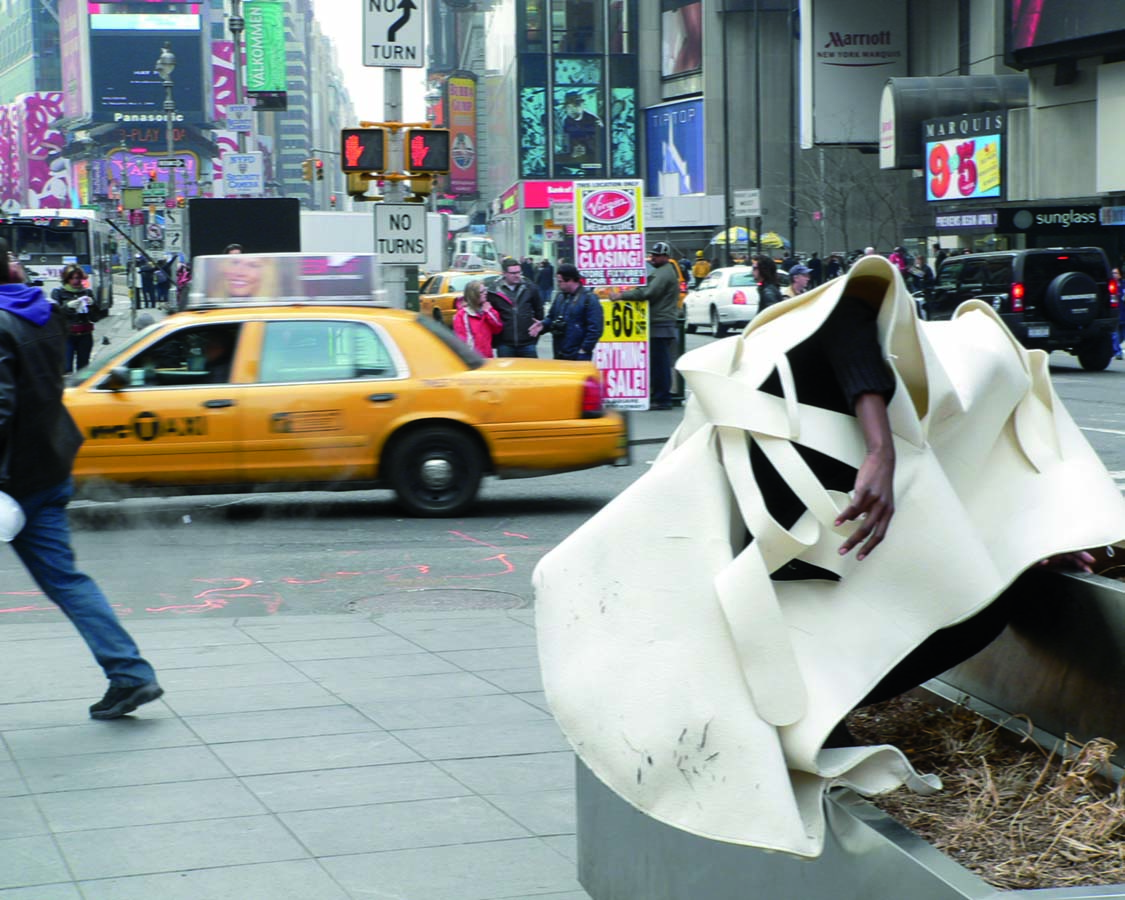 Agency of Body and Extended Space
Website / Social Media: www.gabischillig.de
"HOW IS YOUR COSTUME AGENTIVE?"
Public Receptors are performative spatial devices, that through their materiality, sensorial qualities and geometry mediate an interplay and dialog between humans and urban space.
Gabi Schillig studied Architecture in Coburg and completed her postgraduate studies in Conceptual Design at the Städelschule Frankfurt am Main before founding her 'Studio for Dialogical Spaces' in Berlin.
She has exhibited internationally and has received several fellowships, e.g. Akademie Schloss Solitude Stuttgart, Van Alen Institute New York, NKD Dale, KHOJ New-Delhi, Stiftung Bauhaus Dessau, EV_ Largo Rio de Janeiro and Nida Art Colony.
From 2012-18 Gabi was a Professor at the Peter Behrens School of Arts in Düsseldorf. In 2018, she was appointed as Professor for Spatial Design and Exhibition Design at the Berlin University of the Arts.
Where does the body end and the city begin? Public Receptors proposes the development of wearable spatial structures on a human scale that are able to mediate between their users and public spaces – between the human body and its urban situation. The project aims to explore the relationships between bodies, materiality, architecture and the built environment. Public Receptors explores the potential for soft geometries and textile surfaces, conventionally associated with the individual body on a human scale, to generate alternative arrangements of social space and modes of interaction.
In particular, it is the human body that serves as transformative power as well as the place for the moveable spatial structures to transform. These architectonic structures are small in scale and unfold only once they are used and have interacted with the body, leading to a kind of 'body architecture', an architecture for the body that enables it to expand into space and to project people's longings out into urban surroundings. 
Public Receptors was supported by the Van Alen Institute New York and the New York Prize Fellowship, and was performed by Stephanie Fungsang, Lydia B. Bell and Khalia Frazier in the urban fabric of New York City.
01
Gabi Schillig, Public Receptors, New York City, Brooklyn Dumbo, 2009, karakul felt 5mm – dark brown, wool felt 3mm – pea green, zippers, ribbons, loops, 210 x 115 x 0,8 cm
Foto: Gabi Schillig
02
Gabi Schillig, Public Receptors, New York City, Brooklyn Dumbo, 2009, karakul felt 5mm – white wool
Foto: Gabi Schillig
03
Gabi Schillig, Public Receptors, 2008, video, 10:00
BACK 

HOME

BACK 

HOME