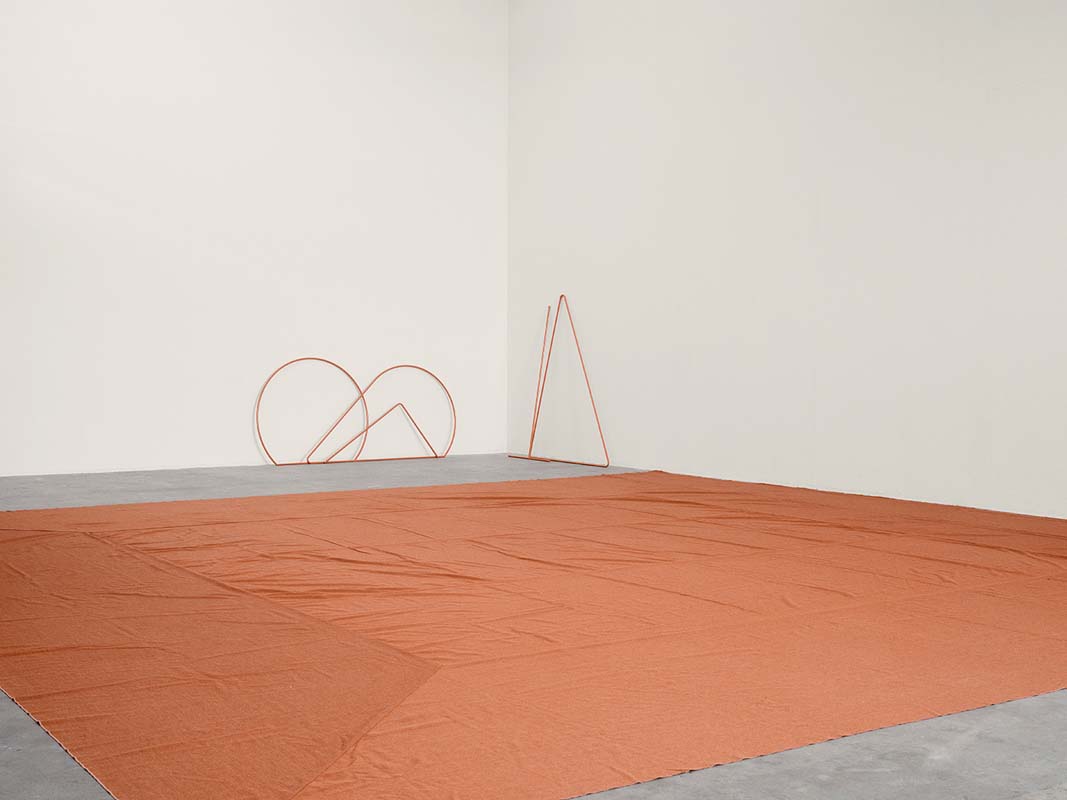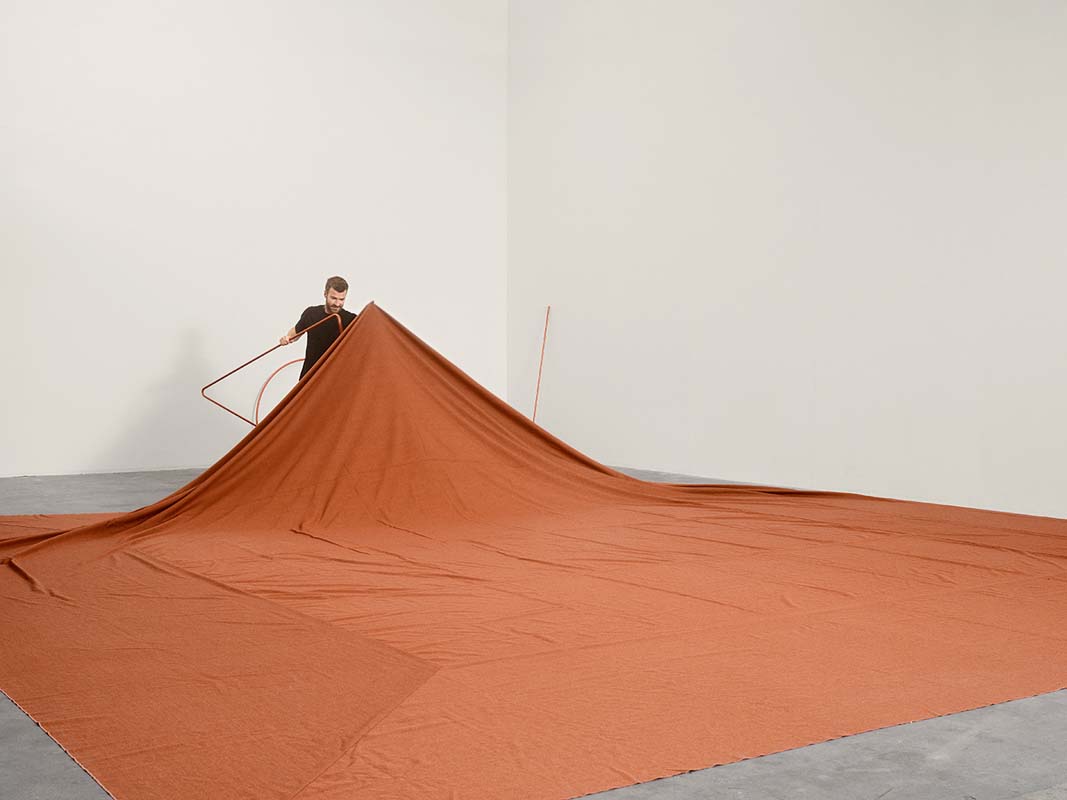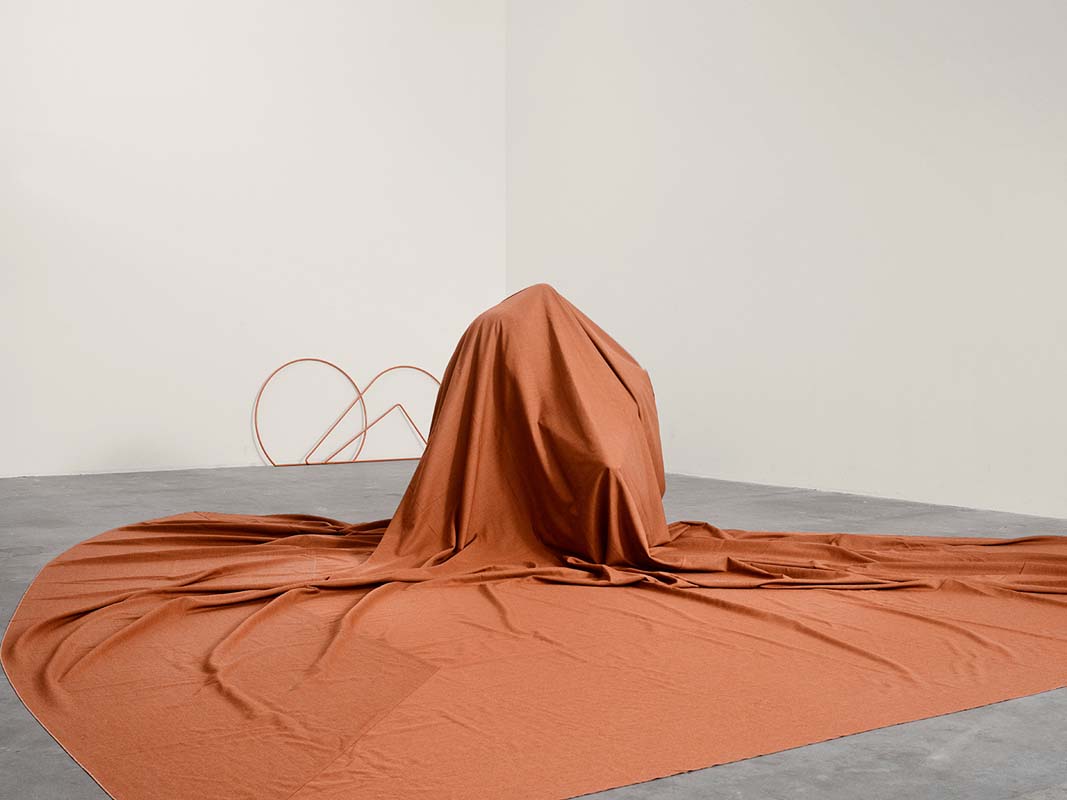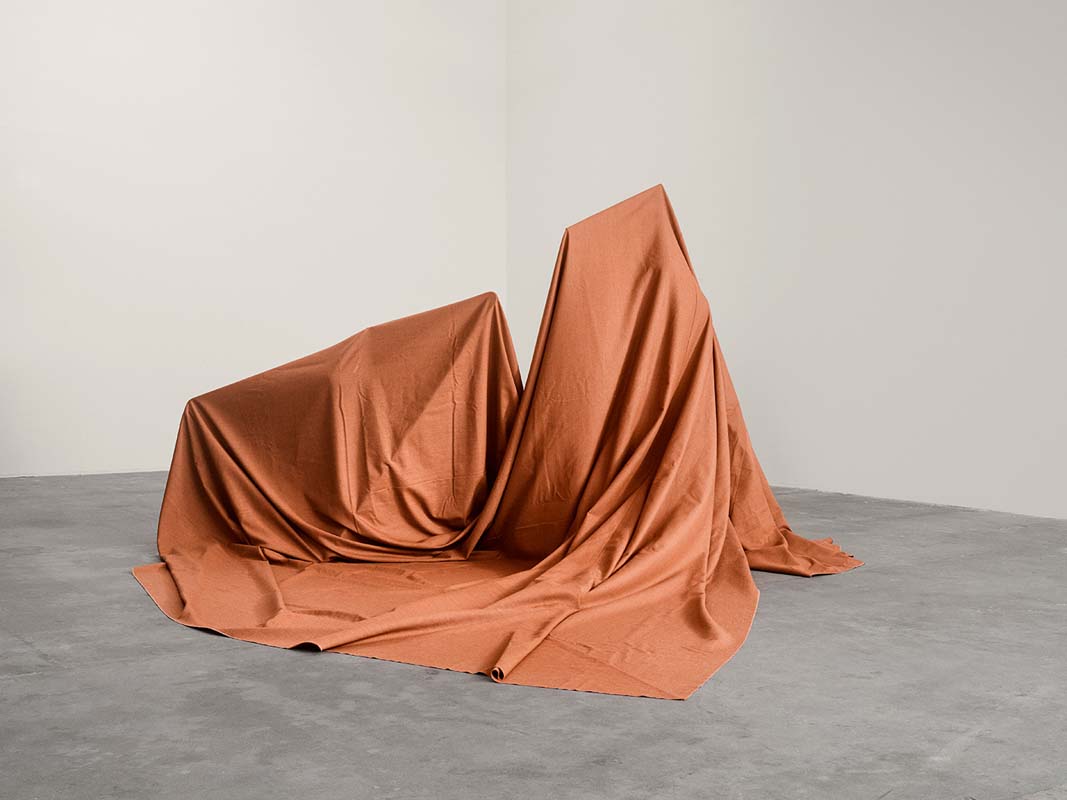 Agency of Body and Extended Space
Website / Social Media: www.judithseng.de
"HOW IS YOUR COSTUME AGENTIVE?"
Materialized traces of interactions between bodies, textiles and objects in space become scores to initiate new interactions that again create material and traces that initiate interactions …
Judith Seng researches and designs the interplay of bodies, objects, spaces and processes. As a fellow of the Graduate School for the Arts and Sciences at the UdK Berlin she initiated the ongoing project series Acting Things in order to explore the interplay between material and performative elements and how they mutually influence each other. Her work is situated in both academic as well as in international exhibition contexts (such as Z33 – House of Contemporary Art Hasselt, Pera Museum Istanbul, Kyoto Art Center, Theater Hebbel am Ufer, design / miami basel, Gent Design Museum, Kunstgewerbemuseum Dresden). She runs her own studio in Berlin and is currently a Professor at HDK – Valand Academy of Art and Design in Gothenburg, Sweden.
Skin & Bones was originally developed for the exhibition My Canvas by Kvadrat Textiles. When I started experimenting with the material properties of one of their textiles called canvas, I was most fascinated by its sculptural qualities when put into drapery, and how it was covering up while at the same time revealing. Conceptually I became interested in the meaning of the word canvas* as a platform or background in relation to the work that it is staging.
The project Skin & Bones explores the activity of space-making as a continuous negotiation between bodies, social interactions and objects to material structures, and how they are mutually influencing and shaping each other. Laid on the ground, a flat, apparently two-dimensional square of canvas* – the 'skin' – waits to be activated by the 'bones' – an assortment of shaped tools employed by human bodies. Only together they can generate an endless variety of sculptural forms that at the same time are interior spaces – or spatial extensions of interacting bodies.
* Canvas (noun) 1. A heavy, coarse, closely woven textile of cotton, hemp or flax, mostly used for tents and sails. 2. A piece of such textile on which a painting, especially an oil painting, is executed. 3. The background against which events unfold, as in a historical narrative. 4. A tent or group of tents. A circus tent. 5. Sports. The floor of a ring in which boxing or wrestling takes place.
01
Judith Seng, Skin & Bones, 2017, textile, 7 x 7 m, powder coated steel tubes
Foto: Casper Sejersen
02
Judith Seng, Skin & Bones, 2017, textile, 7 x 7 m, powder coated steel tubes
Foto: Casper Sejersen
03
Judith Seng, Skin & Bones, 2017, textile, 7 x 7 m, powder coated steel tubes
Foto: Casper Sejersen
04
Judith Seng, Skin & Bones, 2017, textile, 7 x 7 m, powder coated steel tubes
Foto: Casper Sejersen
05
Judith Seng, Skin & Bones, 2017, textile, 7 x 7 m, powder coated steel tubes
Foto: Casper Sejersen
06
Judith Seng, Skin & Bones, 2017, performance documentation video, 3:48
Camera: Rudi Schröder
Editing: Oli Weiss, Elena Stefan, Judith Seng
BACK 

HOME

BACK 

HOME