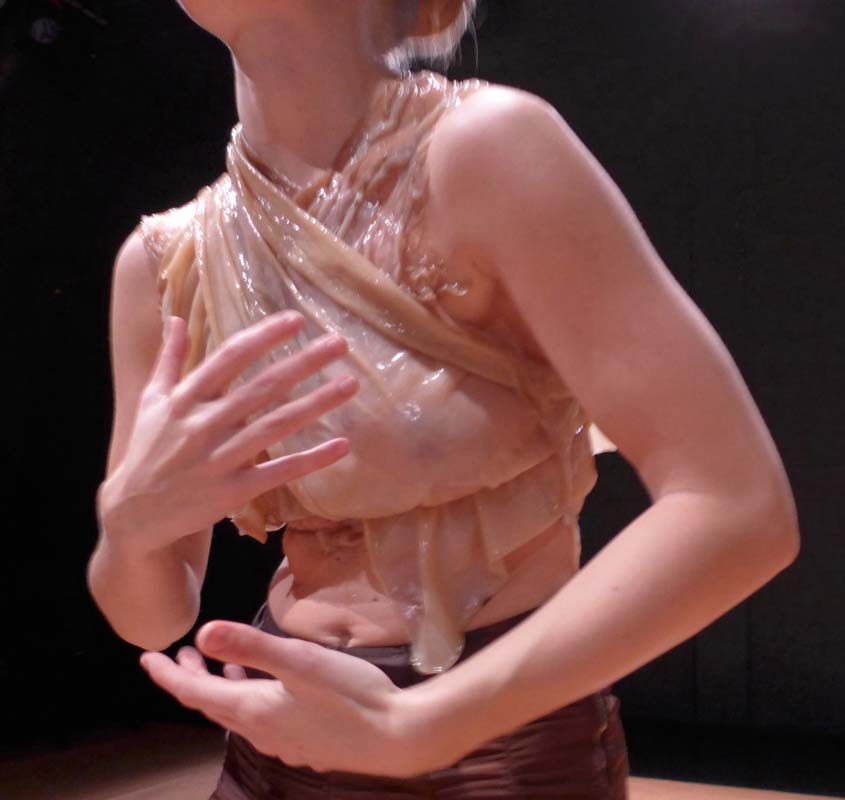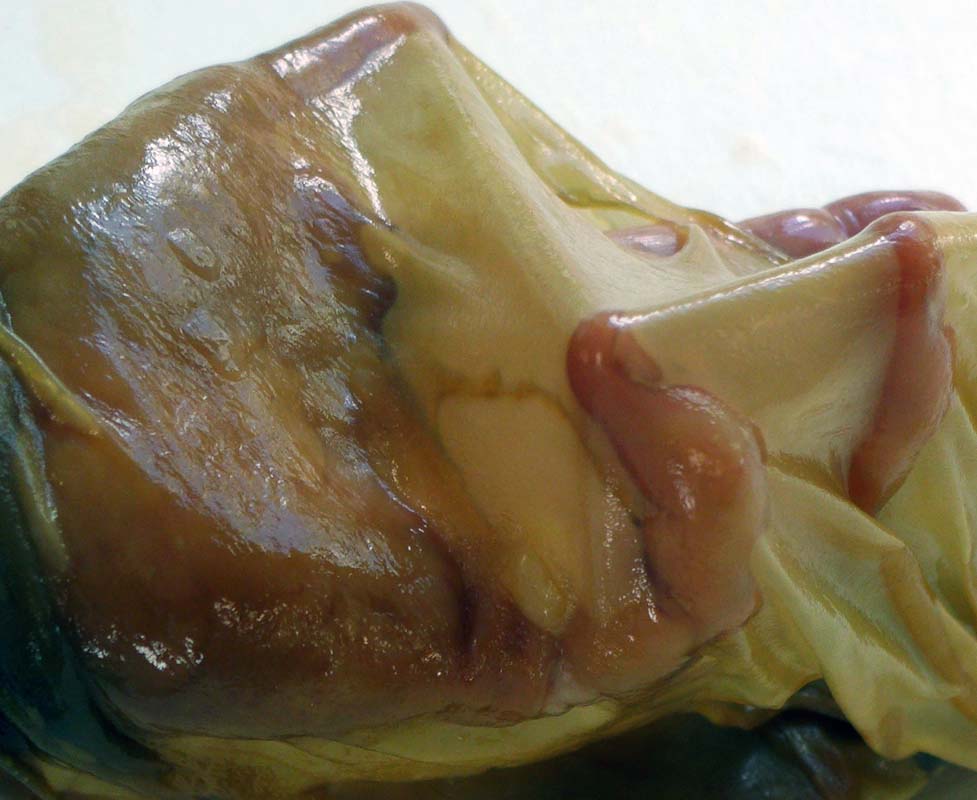 Website / Social Media: www.ingvillfossheim.no
"HOW IS YOUR COSTUME AGENTIVE?"
The Microbial Cellulose Costume is agentive through its material origin, as well as the approach of working-with that it demanded at all stages of the costume design process and collective performance making.
Costume designer and scenographer Ingvill Fossheim works with live performance and mediated projects. By exploring ways to incorporate systems knowledge and interrogate biobased materials as part of the performance-making, she develops new ground for her artistic praxis and contributes to the critical discourse on materiality in the field more broadly. Fossheim is doctoral candidate at Aalto University, School of Arts, Design and Architecture. She works and lives in Tromsø, Norway and Helsinki, Finland.
TITLE: Microbial Cellulose Costume
What is a post-human human being? What does it mean to try to let go of anthropocentrism? The Microbial Cellulose Costume was developed in context of the contemporary dance performance Posthuman days, which premiered in Finland in 2018 at Zodiak – Centre for New Dance. Theoretical references include Braidotti's The Posthuman (2013) and Haraway's Cyborg Manifesto (1984). As costume designer I was keen to explore how the philosophical theories informing the work might translate into costume and costume material. My response was to engage with cellulose-producing microbes, and to incorporate my study of this biofabricated cellulose material into the collective process of performance-making.
GENERAL CREDITS
Posthuman days, 2018
Costume design and microbial cellulose: Ingvill Fossheim
Choreography and direction: Jenni-Elina von Bagh
Light design: Ina Niemelä
Set and video design: Fabian Nyberg
Sound design and composition: Tom Lönnqvist
Dramaturgy: Otto Sandqvist
Performers: Jenna Broas, Karoliina Kauhanen, Anni Koskinen, Outi Markkula, Pinja Poropudas
Kindly supported by the Finnish Cultural Foundation, Alfred Kordelin Foundation, Norsk- Finsk Kulturfond, RadArt Marked, Aalto University ELO, ChemArts, Aalto studios. With thanks to Gary Numan for the use of Tubeway Army´s  "I nearly married a human".
Produced by Zodiak – Centre for New Dance and Jenni-Elina von Bagh.
Premiered 18 October 2018 at Zodiak Stage, Helsinki
01
Ingvill Fossheim, Microbial Cellulose Costume in Posthuman days, 2018
Foto: Ingvill Fossheim
02
Ingvill Fossheim, Microbial Cellulose Costume in Posthuman days, 2018
Foto: Ingvill Fossheim
03
Ingvill Fossheim, Microbial Cellulose Costume in Posthuman days, 2018
Foto: Ingvill Fossheim
BACK 

HOME

BACK 

HOME